Hey there business bestie! I have some exciting video content ideas for you today.
Over the last few weeks, I've been talking about ALL things VIDEO MARKETING.
The most powerful marketing strategy that you can use in your business to build brand awareness, connect with your audience and generate leads and sales.
In Episode 295 I talked about how to Transform Viewers into Leads and Sales with My Video Script Solution – Finally Say Goodbye to Boring Videos!
In Episode 294 I gave away My Complete YouTube Marketing Process… I held nothing back!
In the world of growing your business online, video content has proven to be a valuable asset for Entrepreneurs looking to connect with their audience and drive results. (Leads & Sales)
But WHAT do you do video about?
This is a common question that I get asked.
AND that's why I've put together a comprehensive guide of 7 must-try, proven video content ideas that will help turn your viewers into consistent sales without any high-end production.
Yup, you can keep it super simple… In fact, I tried the high-end, super fancy stuff and it didn't work.
So whether you're a seasoned pro or just starting out with video, this episode will provide you with a roadmap for creating engaging and impactful videos that drive leads and sales for your brand and business.
Episode #296 | 7 Must-Try Video Content Ideas That Turn Viewers Into Consistent Sales


Also don't forget, my good friend, Mark Harbert's Video Marketing course is now open for enrollment and if you're serious about using video in your business, I highly recommend it.
Say goodbye to marketing jitters and hello to confident, strategic videos that help you generate leads and sales.
Sign up now and join a community of like-minded individuals ready to take their video game to the next level. (Registration is open from February 23 – March 7)
Click Here To Learn More About Mark's No Fear Video Marketing Course
🎧 Click Here To Listen & Subscribe on iTunes
Here are the highlights in the episode you don't want to miss:
[6:37] My video content ideas roadmap for creating, engaging and impactful videos that drive results
I don't know about you, but I love roadmaps! I get to share with you mine that helps me stay focused on the right type of content to create that will serve my business best!
[10:19] Take people behind the scenes with you (one of the most powerful video content ideas)
I share how I do this and how I'm helping a client, who's gearing up for a product launch, do this to create a feeling of deeper connection with their audience.
[18:53] How to combat common objections that people might have that's holding them back from buying
Sometimes people have objections in their head that hold them back from buying. In this video content ideas option, I share with you how to blast past any objection using one video that you create. Get rid of people ever thinking that your products or services are too expensive, inferior or not the best for them!
[22:51] How to possibly go viral with a TREND video!
These are fun video content ideas and people really love them. Done properly, this can bring you a lot of eyes to your brand really fast.
Suggested Action Steps:
Get in

Mark's Video Marketing Course

if it's still open
Write down 8 video content ideas that you could create videos around
Get your sales funnel in place with

Growth Camp

Shoot your videos – Ready aim fire.
Video has become an essential marketing tool for businesses of all sizes. With its ability to captivate audiences and communicate messages effectively, video is an excellent way to showcase your brand and drive engagement.
We've explored 7 must-try video content ideas that can help your business stand out from the crowd.
From explainer videos and product demos to testimonials and behind-the-scenes footage, these video content ideas can help you connect with your audience and build stronger relationships.
By creating engaging and informative video content, you can increase brand awareness, drive traffic, and generate leads and sales for your business.
Remember, the key to success with video content is to be authentic, creative, and consistent.
With these 7 ideas as a starting point, you can create a video content ideas strategy that resonates with your target audience and helps your business achieve its goals.
So why not give it a try and see how video can take your business to the next level?
I hope you enjoyed this episode of Wired To Crush It with me and I hope it adds so much value to your business and life.
Can I Feature You & Your Business?
Make sure to Subscribe and Rate & Review the Podcast show on your preferred Podcast platform.
I feature community members each week on my Instagram and I'd love to feature YOU next!
 I release a new episode each week, so make sure to join me and to share this with your entrepreneur friends.
Tag me on Social Media @tanyaaliza and share what episode you just listened to so we can connect even more!
Again, don't forget to tune into my new mini course 'Growth Camp' that and then come and join us in the No-Fear Video Marketing Course

Recommended Resources & Links Mentioned
The No Fear Video Marketing Course | A comprehensive step-by-step course on how to create and publish videos that bring you leads and sales
Tanya's Video Gear | Want to know what camera, microphone, lighting or other tools Tanya uses when it comes to video?
Episode 295 | Transform Viewers into Leads and Sales with My Video Script Solution – Finally Say Goodbye to Boring Videos!
Episode 294 | My Complete YouTube Marketing Process
Join The Wired To Crush It Community (39,000+ Entrepreneurs)
I'm your biggest cheerleader when it comes to Financial Freedom, Success, and growing an online business to support your best life… I guess you could say I'm Wired To Crush It!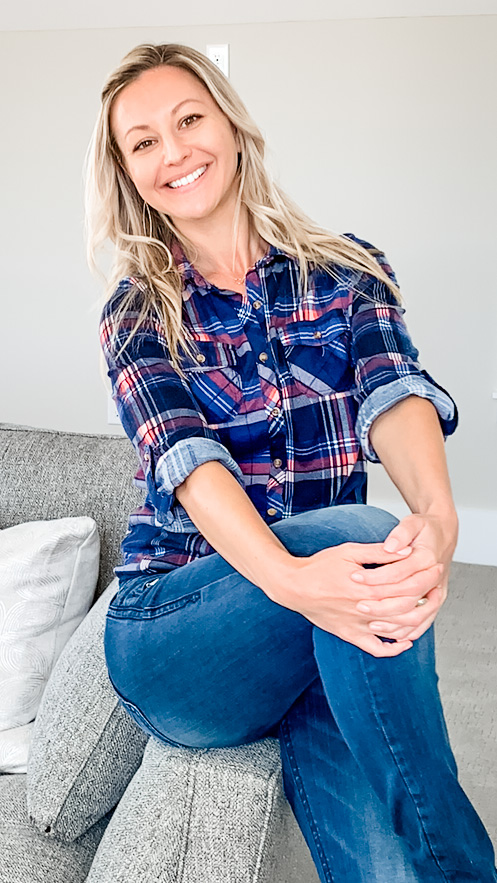 I created this Community to share actionable roadmaps so you can Crush It in business and in life.
So if you're an ambitious Entrepreneur, the Wired To Crush It community is your weekly dose of profitable steps that will help and inspire you to create the impact, income and life you deserve.
My team and I are inside this community helping you, celebrating you and supporting you through your Entrepreneur journey… along with 39,000+ Entrepreneurs!

I hope you enjoyed some this episode of "Wired to Crush It" and you're ready to pull up your sleeves and build out some video content ideas that will help you attract leads and sales for your business. Make sure to share them with us in the community!
Each week I release a new training episode and a free resource… Join the community so your don't miss a beat.
Each Tuesday I do a Live Q&A training on my Facebook Page so make sure we're connected www.facebook.com/tanyaaliza
Stand Out and Stay Connected…
Crush Your Week!