Are you tired of coming up with new social media marketing ideas that never seem to generate the results that you want?
The pressure to constantly create engaging content can be overwhelming, but I have some helpful tips to get those creative juices flowing again, so you can supercharge your online presence and skyrocket your sales!
In this podcast episode, I'm about to share four game-changing social media marketing ideas that are guaranteed to drive the needle in your business, and the best part is that you can implement them right away!
Whether you're on Instagram, Facebook, or any other platform, these strategies will help you gain serious traction online. So, get ready to learn the secrets that will transform your social media game and help you sell more of your products and services.
Let's Dive in!
Episode #314 | 4 Social Media Marketing Ideas That Will Help You Sell More Products & Services

🎧 Click Here To Listen & Subscribe on iTunes
Highlights of the show you won't want to miss:
[2:52] Discover the art of creating irresistible content that will leave your ideal customers craving for more!
[12:12] Before and after posts aren't just for the health and wellness niche. Uncover the secret behind leveraging before and after posts to attract a flood of interested buyers, regardless of your industry!
[15:43] I'm sharing a personal success story of how a single post generated business for me for a whopping FOUR years!
[18:31] A trend that I am seeing in the industry, and why it's time to break free from bite-sized micro content and embrace the power of long-form storytelling!
[22:59] How seasonal freebie offers can drive more impact, and income in your business.
[28:27] Learn about my three part script that's drop dead simple and it gets people from just casually engaged, to enthusiastic buyers, ready to say 'YES' to becoming your valued customers!"
I also have another episode that you will love where I share 7 effective ways to market your business on Facebook!
Suggested Action Steps:
Pick 1 of the social media marketing ideas from this episode
Implement the content strategy immediately in your business.
Share your results with us inside the Wired to Crush it FB Group
I hope you enjoyed this episode of Wired To Crush It with me and I hope it adds so much value to your business and life.
Can I Feature You & Your Business?
Make sure to Subscribe and Rate & Review the Podcast show on your preferred Podcast platform here.
I feature community members each week on my Instagram and I'd love to feature YOU next!
I release a new episode each week, so make sure to join me and to share this with your entrepreneur friends.
Tag me on Social Media @tanyaaliza and share what episode you just listened to so we can connect even more!
Again, don't forget to download your copy of my Social Media Scripts That Convert and learn how to connect, converse & convert customers, clients & buyers on social media.
Recommended Resources & Links Mentioned
FREE 9 Min Video | How I Attract People on Social Media That Are Excited To Do Business With Me… Using this ONE small, but mighty tool.
My List Building Bootcamp | Tanya's comprehensive 6 week workshop that walks you through the simple steps of creating a high quality sales funnel for your Brand that attracts an engaged audience of perfect buyers to you.
The Millionaire Morning Routine | In my Millionaire Morning Routine I share with you how I attract wealth, success, clarity and happiness using my 5 step, 22 min morning routine. This routine has completely changed my life and I hope it helps you as much as it's helped me.
Join The Wired To Crush It Community (39,000+ Entrepreneurs)
I'm your biggest cheerleader when it comes to Financial Freedom, Success, and growing an online business to support your best life… I guess you could say I'm Wired To Crush It!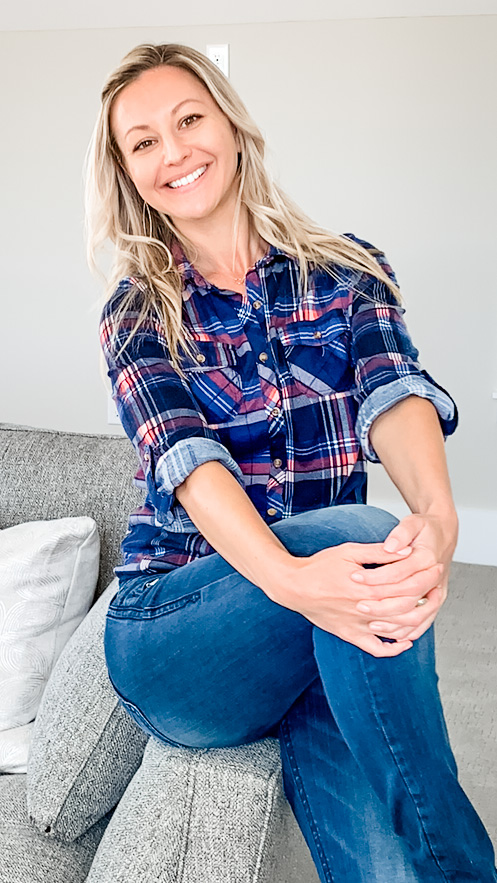 I created this Community to share actionable roadmaps so you can Crush It in business and in life.
So if you're an ambitious Entrepreneur, the Wired To Crush It community is your weekly dose of profitable steps that will help and inspire you to create the impact, income and life you deserve.
My team and I are inside this community helping you, celebrating you and supporting you through your Entrepreneur journey… along with 39,000+ Entrepreneurs!

I hope you enjoyed this episode of "Wired to Crush It" and you're ready to pull up your sleeves and try these 4 social media marketing ideas that will help you sell more products & services. Make sure to share it with us in the community!
Each week I release a new training episode and a free resource… Join the community so your don't miss a beat.
Each Tuesday I do a Live Q&A training on my Facebook Page so make sure we're connected www.facebook.com/tanyaaliza
Stand Out and Stay Connected…
Crush Your Week!