If you're anything like me, you know that building a successful online business requires more than just having a great product or service. It also requires a solid strategy for converting leads into customers. And that's where an automated sales path comes in.
In this episode of our podcast, we're going to be talking about the importance of having an automated sales path for your leads, and what you can do if you don't have one yet. We'll explore the benefits of automating your sales process, how it can save you time and money, and ultimately help you grow your business.
Whether you're just starting out or you've been in the game for a while, this episode is for you.
Grab a cup of coffee, sit back, and join me as we dive into the world of automated sales paths for online businesses. Let's do this!
Episode #308 | Do You Have A Solid Strategy For Converting Leads Into Customers? If Not, Do This…

🎧 Click Here To Listen & Subscribe on iTunes
Highlights of the show that you don't want to miss:
[4:04] Discover the game-changing advantages of automating your processes, and how it has positively impacted my life and business.
[8:53] The number one question that you should be asking yourself as an entrepreneur, and what happened when I committed to investing in myself and taking massive action.
[13:21] How I found a solution to giving the same presentation every single day in my network marketing business, and automated myself in the form of video.
[17:26] I'm pulling back the curtain on how I use automation in my business for converting leads into customers, so you can get a peek at how this looks in action!
[19:26] How to create an automated follow up process for the people who might not be interested in your products and services right now.
[25:10] If you want to maximize your sales opportunities, having a follow-up plan is essential. But what if someone isn't interested in your main product? If you do this right and you follow this process, there is still opportunity with the people that might not be interested in your main offer!
If you're ready to skyrocket your leads and sales with irresistible freebies and giveaways, you'll want to tune into Episode 304 where I dive into a tried-and-true approach that has been revolutionizing the world of online marketing!
Action Steps:
Write out your answers to these paths that you currently have
How can you automate them?
Put into action the steps to create focused automation into your business
The amateurs in business that might look noisy and successful that are missing this set up, won't stand the test of time.
Taking the time to slow down to speed up is one of my long term philosophies that I live by, because I know that if I take the time to set up these processes, my life and business will be infinitely better. I will have more freedom, I will make more money and my clients will have the best experience in my world.
THIS is truly the formula to a successful business… systems and processes
I hope you enjoyed this episode of Wired To Crush It with me and I hope it adds so much value to your business and life.
Can I Feature You & Your Business?
Make sure to Subscribe and Rate & Review the Podcast show on your preferred Podcast platform here.
I feature community members each week on my Instagram and I'd love to feature YOU next!
I release a new episode each week, so make sure to join me and to share this with your entrepreneur friends.
Tag me on Social Media @tanyaaliza and share what episode you just listened to so we can connect even more!
Again, don't forget to get access to my newest 9 min video so I can show you how I've been attracting the best buyers online!

Recommended Resources & Links Mentioned
My List Building Bootcamp | Tanya's comprehensive 6 week workshop that walks you through the simple steps of creating a high quality sales funnel for your Brand that attracts an engaged audience of perfect buyers to you.
The Ultimate Branding Blueprint | If you don't already have a website or blog that helps to build your authority, your audience, your email list and your sales… this program will give you the templates and instructions you need to have this all in place in one weekend flat!
Done 4 You Brand Services | We build and design marketing funnels, websites/blogs, logos, brand boards, facebook business pages and more!
Tanya Aliza's Kit | Many people ask me to share my personal camera and video gear, my health, wellness and beauty products, my favorite books and more. Instead of listing out each item individually here on the blog, I made some really cool 'KITS' that you can check out.
Join The Wired To Crush It Community (39,000+ Entrepreneurs)
I'm your biggest cheerleader when it comes to Financial Freedom, Success, and growing an online business to support your best life… I guess you could say I'm Wired To Crush It!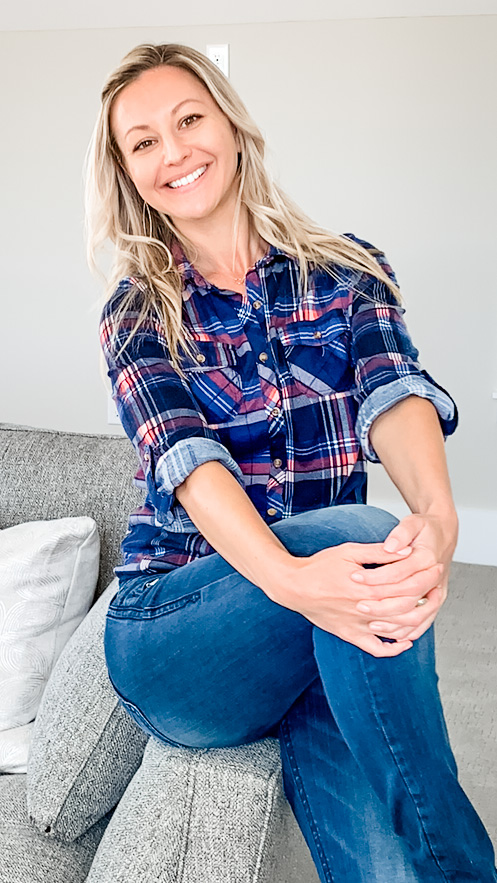 I created this Community to share actionable roadmaps so you can Crush It in business and in life.
So if you're an ambitious Entrepreneur, the Wired To Crush It community is your weekly dose of profitable steps that will help and inspire you to create the impact, income and life you deserve.
My team and I are inside this community helping you, celebrating you and supporting you through your Entrepreneur journey… along with 39,000+ Entrepreneurs!

I hope you enjoyed this episode of "Wired to Crush It" and you're ready to pull up your sleeves and build a solid strategy for converting leads into customers. Make sure to share with us in the community!
Each week I release a new training episode and a free resource… Join the community so your don't miss a beat.
Each Tuesday I do a Live Q&A training on my Facebook Page so make sure we're connected www.facebook.com/tanyaaliza
Stand Out and Stay Connected…
Crush Your Week!