"Tanya, how the heck do I turn Facebook likes into sales or leads for my business?"
That's a question I get asked all the time.
So in this episode of Tanya Aliza TV, I'm going to share with you a couple of really powerful ways that you can turn your Facebook likes and engagement into leads and sales for your business.
And I'm also going to give you some of my juicy scripts to help you even more with this.
The 1 Simple Script I Use To Turn Facebook Likes Into Sales – Episode 182

With every Episode of Tanya Aliza TV, I like to empower you with a POWERFUL free resource that you can implement right away and create results with fast in your business.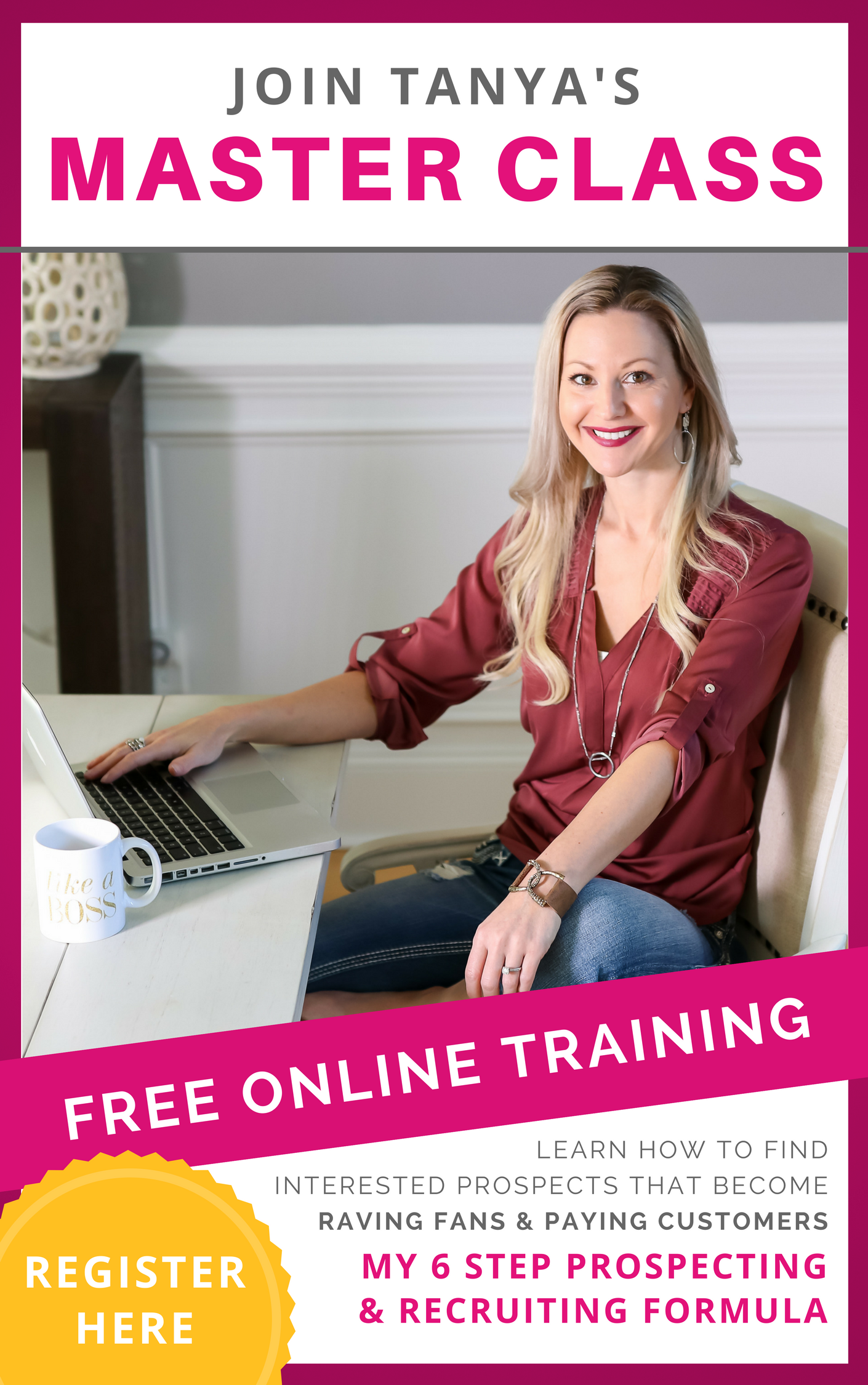 This week I have a free web class coming up that you will not want to miss because I'm going to be pulling back the curtains on My 6 Step Prospecting & Recruiting Process that I personally use in my business to become a top recruiter in my network marketing team.
You can download it by clicking on the yellow button above ☝️
Ok so…you're posting on social media and people are liking your posts… BUT how do you turn those likes into leads, prospects, and sales for your business?
Well, that is the million dollar question, right?
I'm going to give you my million dollar conversation starter and scripts so that you know what you're doing.
But before I do that, I want to make sure that you're posting on social media the right way.
I'm going to leave you the link to Episode 42 in the show notes section below so that when you get all of those likes and engagement, you can use the strategies that I'm teaching in this episode to convert them into leads and sales for your business.
Example Post To Help Turn Facebook Likes Into Sales
Now let's say you use some of my strategies I teach in Episode 42 on how to post on social media properly.
And you post something that piques curiosity, something that maybe goes like this:
"I'm so excited that I can finally fit in my old jeans after 10 whole years. However, my old jeans are a little bit out of style. Quality skinny problems are back. Yay!"
And maybe you have a picture that shows you holding up a pair of your ugly old jeans and that might be one of your social media posts.
Try to probe and get that curiosity burning so that they ask you the questions and they say, "By the way, how did you do that?"
Then you get a bunch of likes or comments on that post.
Turn Facebook Likes Into Sales With My Million Dollar Script
Okay… now here's my really simple million dollars script to get the conversation started with the people that like your post.
Look at the people that liked your post and send them a message.
The message will go something like this:
"Hey, thank you so much for liking my post about my quality skinny problems. I'm just curious, what did you like most about that post?"
The right people are going to come out of the woodworks and they're going to say, "Oh yeah, I really like that. Or, "Good for you, by the way, how did you make that happen?"
Or you can even engage the conversation more and you could say something like, "Yeah, it's been such a cool journey. I was able to do this in only 90 days." Or however the reality of your story is.
Turn Facebook Likes Into Sales – Questions are key
Here's the thing, your goal is to start a conversation and in order to do that you need to ask questions.
So after you start the conversation, you want to find out what they liked most and you want to ask them some other questions to see if they would be interested in learning more about how you accomplished that.
Take those likes, ask them, "What did you specifically like best about that post? 
Ask some questions and try to peak the curiosity enough for the right people to ask you for more information about how you did what you're posting about or how you made that possible or how those things were possible for you or others.
Turn Facebook Likes Into Sales – In Closing
It's that SIMPLE.
That's exactly how you turn your likes that you're getting into leads and prospects and eventually sales for your business and for your products.
And remember I've got a free web class coming up where I'm talking all things social media and I'll be revealing My 6 Step Prospecting & Recruiting Process that I personally use in my business that has created a ton of really great results.
I'm excited for you to join me on that web class.
All you need to do is register for free so you can learn how to grab your audience's attention quickly using video to grow your brand and business fast.
So make sure to register by clicking on the yellow button below 👇

Check out the resources in the show notes below for even more amazing resources that go with this episode.
Resources Mentioned & More That Will Help Rock Your Biz
Episode 42 – How To Post On Social Media To Make More Sales – Learn More Here
Social Marketing & Recruiting Bootcamp – Learn More 
This is a free training I'm doing with my good friends John & Nadya Melton and were showing you How We Use 1 Simple Facebook Group To Sell & Recruit New Teammates Like Clockwork In 3 Easy Steps.
If you want to be a great leader and get better at RECRUITING new teammates on Social Media in a way that duplicates…this training is for you!
Unlimited Fan Page Profits – Learn More 
If you don't have a Facebook Fan Page yet and you're looking at all these rock stars with Fan Page and you want one for yourself… Unlimited Fan Page Profits is a training that I put together that will walk you through the steps of building a Profitable Facebook Page and marketing plan to generate leads, build a big audience and make daily sales.
Jab Jab Jab, Right Hook (book) – Learn More Here 
This is one of my favorite books and I recommend it to anyone that wants to master the art of Social Media to get it and read it 5 times! It teaches you how to function on Social Media to get the most results.
The B-L.A.B. – Come Join Us Here
AKA Build Like A Boss, The B-LAB is Tanya Aliza's FREE Facebook Mastermind group full of awesome Networkers and Entrepreneurs that are all on a mission to grow their businesses Faster and easier with Online Strategies for prospecting, recruiting and sales. We do themed days of the week, we hold each other accountable and we lift each other up! Come introduce yourself and your business.
Did you get some value from this training on how to turn Facebook likes into sales?

I hope you did because each week I put my heart into making sure you get some amazing training on how to turn Facebook likes into sales so you can rock it in your business while creating a life you love.

Wanna Share This Because You Love Sharing Valuable Info?
Each Monday I post a new video training and free resource on my blog.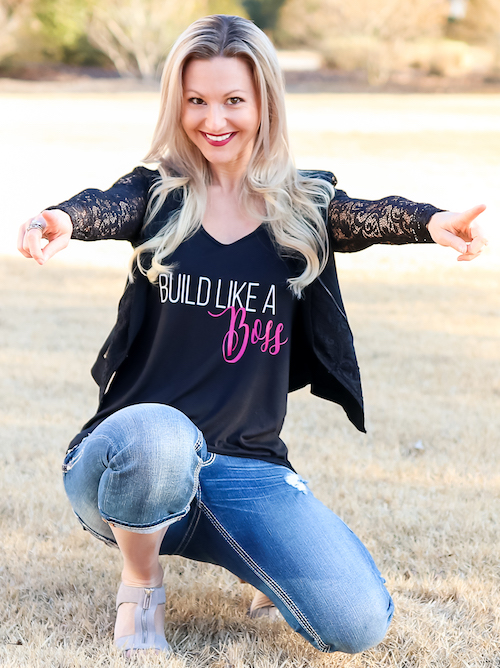 Each Tuesday I do a Live Q&A training on my Facebook Page so make sure we're connected www.facebook.com/tanyaaliza
Stand Out and Stay Connected… drop a comment below.
You are a Rock Star!
Question of The Week: Have you handled your Likes in a way that works for increasing your sales in your business? Let me know in the comments section below.
I would love to know!
Hope you enjoyed this training to help you turn Facebook likes into sales 🙂